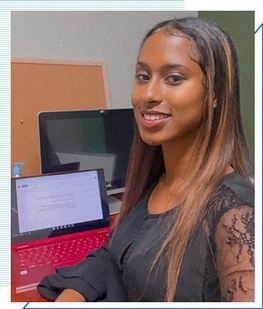 Tommie Ali
Corporate Trainer at Integra Marketing Agency - Sales & Marketing Company in Minnesota, Utah & Washington
Started : March of 2020
Advice for someone new : Find that one thing that drives you a single goal or focus and work for that build for that nothing is intangible it always leads to your student mentally, work ethic and attitude.
Some thing interesting about yourself : I enjoy writing spoken word on my free time and also play piano but I will debate anyone on geo politics any day of the week.
Favorite thing about your position: My favorite part about the position I am currently in is training people not just people apart of my team but others around me as well. Showing that's I've absorbed all the knowledge that I've gained throughout this entire process and implementing that into the people I help build around me in business. What that shows me that I have the skill set to become an owner.
Words to live by: A Jack of all trades is a master of none but often is better than a master of one.
Best advice you've recieved in business : People will absorb 50% of your success and 100% of your bad habits.
Your career goals in the next 1-2years : Opening up a new mobility division and product division running my own dual office!