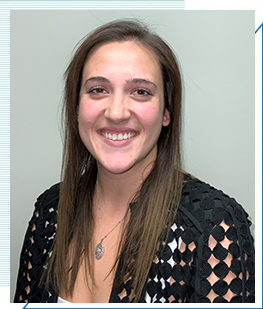 Jessie Miller
Junior Director at Integra Marketing Agency - Sales & Marketing Company in Minnesota & Washington
Started : September 2020
Advice for someone new : Know your goals. Keep those in your mind every step of the way and work for them. It is a lot easier to walk along the path when you know where you are going. If you are committed to your goals, we will commit to helping you reach them.
Something interesting about yourself : I coach volleyball and work with girls and boys of all ages, but I primarily work with 15-year-olds. As much as I love being outside, on the lake, or hanging out at a brewery with my (adorable) dog, most of my free time is spent in the gym.
Favorite thing about your position: I never thought of myself as a coach while playing sports growing up. However, once I took on my first team and experienced all the ups and downs, and watched these kids discover more about themselves than I expected them to, I discovered I really had a passion for helping others grow and hit their goals. The thing I love most about what I do now, is that I get to do all the same things outside the gym as well.
Words to live by: The happiest people don't have the best of everything, they make the best of everything
Best advice you've received in business : No one else can do this for you or want it for you. Someone can train you, encourage you, they can help every time there is a problem, but they can't make you successful. Success comes from fighting for yourself and being relentless about getting what you need to succeed.
Your career goals in the next 1-2 years : The more I learn, and the more I talk to other people with other experiences, my goals grow and change. For now, my goals are to build a solid team of motivated individuals, run a profitable business, and then continue to grow into other divisions and products.