Meet The Face Behind Integra Marketing Agency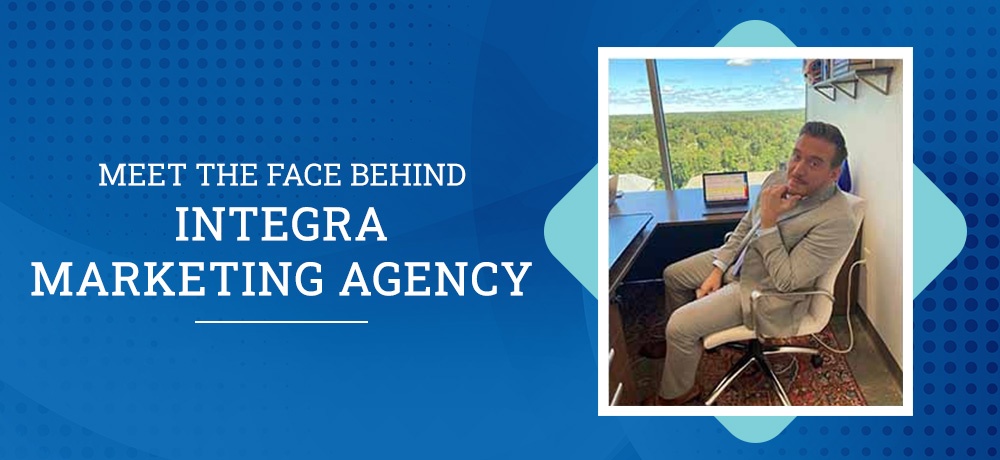 I'm Mitchell Evans, from Integra Marketing Agency. I look forward to sharing my story. I hope that you will enjoy getting to know me better.
I have been in the sales and marketing industry for the better part of the last decade. However, before that, I worked in corporate recruiting for an IT firm and interacted with retailers and staff, gaining valuable experience dealing with people.
With my passion for building businesses and coaching people to be the best version of themselves, I joined Integra Marketing Agency. Today, I am one of the directors.
In the years I have been involved with sales and marketing, much has changed. We have national contracts and represent industry leaders like Apple, Samsung, AT&T, and Allstate. Similarly, our training has improved, overall earnings have doubled, and our portfolio is constantly expanding.
What I love most about what I do is I get to work with the most driven and communal team in the industry. We work with Fortune 500 companies but still operate like a small business where we know each other.
My business philosophy is "people are our business." Without good people on our side, our business is nothing.
As an individual, I believe what sets me apart is my commitment to providing a direction while maintaining a democratic and highly progressive environment. I am also a good listener, and I don't forget my roots even while I hit new targets and am on a mission to succeed.
I attribute my success to our incredible management staff, our fantastic team, and our combined efforts.
Being able to allocate several territories and promote people to partnership-level goals has given me immense satisfaction over the years. Helping people hit their career goals in branch manager and corporate trainer positions and providing employees with higher bonuses is what I love doing.
When I am not at work, I have a few different things I enjoy doing. I love spending time with my son, being on the lake with family and friends during the summer, and playing the guitar.
I also believe in giving back to society, and as a burn victim myself, I try and contribute to Shriners Hospital every year.
I have enjoyed sharing my story about the things which matter to me and how they influence the way I do business.
If you or someone you know could benefit from our expertise in sales and marketing, I invite you to get in touch. We give our clients a combined marketing approach with all offerings under one roof and enjoy generating innovative and fresh ideas to promote our clients' brands and amplify their product stories. Our creative marketing campaigns have helped us get customers and better reach clients' potential consumers. Additionally, to kick-start your career in the marketing industry, you can make the most of our training program, designed to provide you with the network, resources, and skills to succeed in the dynamic marketing industry. Please visit our website at www.integramarketingagency.com for more information.
Sincerely,
Mitchell
---
---